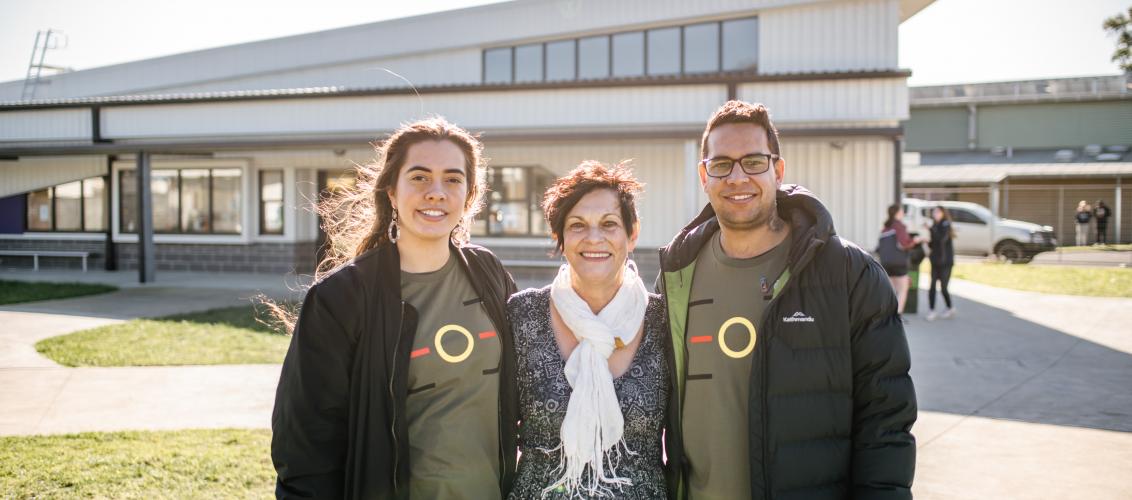 In supporting our Indigenous students we have a number of specialised workers across the college, including a Koorie Wellbeing Officer and two Koorie mentors.
Our Koorie Wellbeing Officer provides assistance to students and works closely with their teachers, families and community to help students engage in their education following the Marrung Aboriginal Education Plan 2016-2026 and celebrate and connect with their aboriginality. Our Koorie Wellbeing Officer is linked in with our local Indigenous community and liaises closely with them to support our students and their families in a culturally appropriate manner so they can engage fully in their education and achieve their goals. The Koorie Wellbeing Officer works tirelessly to bring greater cultural awareness to both our Indigenous and non-Indigenous students and school community. This is done through organising different cultural events and activities across the college, and providing access and bringing opportunities to our young Indigenous students to grow in their cultural knowledge, awareness and understanding of their aboriginality.
Our Koorie Mentors provide in-class support to our students when needed and help keep students focused and on track with their work. They play an integral role in the engagement of our students and are key in helping create a safe and supportive environment in the classroom for our Indigenous students to thrive.