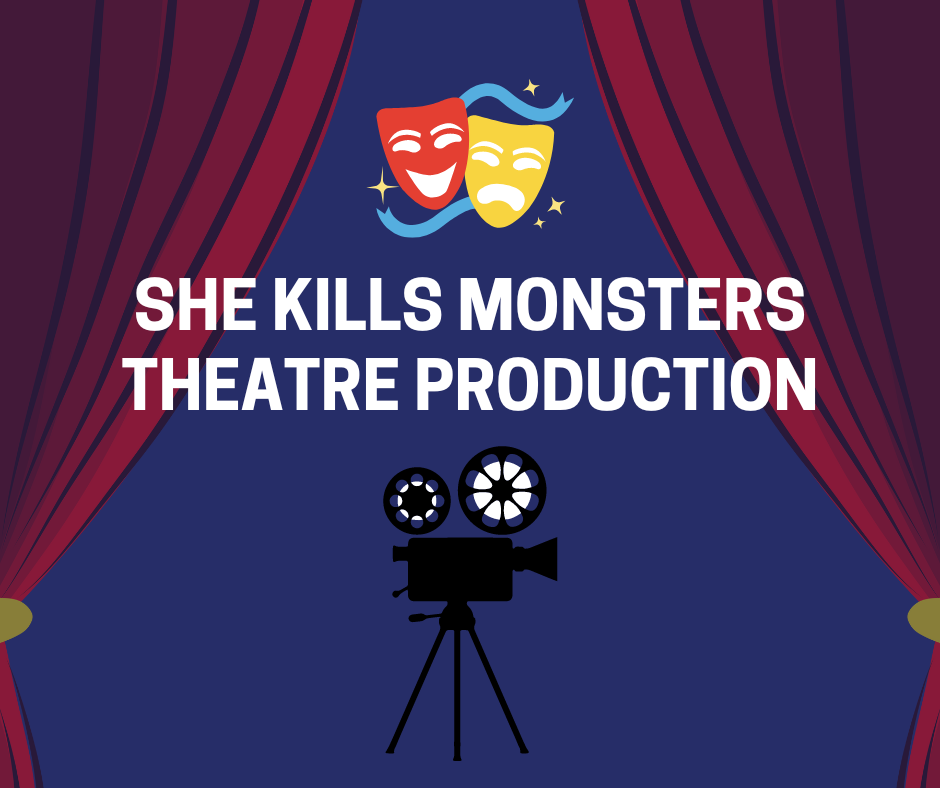 On Friday 14th July, the VCE students undertaking Theatre Studies performed 'She Kills Monsters' at the Traralgon Art Centre. This performance was part of their VCE Theatre Studies and an opportunity to showcase their hard work and talent. The students spent the majority of their term two busy rehearsing, designing sets, and building props.
The play is a comedic romp into the world of fantasy role-playing games, She Kills Monsters tells the story of Agnes Evans as she leaves her childhood home in Ohio following the death of her teenage sister Tilly. When Agnes finds Tilly's Dungeons & Dragons notebook, however, she stumbles into a journey of discovery and action-packed adventure in the imaginary world that was Tilly's refuge.
Photos from the event captured the excitement on stage and the incredible costumes and props that complimented the performance. Overall, the production was a huge success and those involved should be proud of their work.